Nous, Étudiants!
República Centro-Africana, França, República Democrática do Congo, Arábia Saudita | 2022 | 83 min | Documentário | Livre
Direção: Rafiki Fariala
Roteiro: Rafiki Fariala
Fotografia: Rafiki Fariala
Elenco: Nestor Ngbandi Ngouyou, Aaron Koyasoukpengo, Benjamin Kongbo Sombot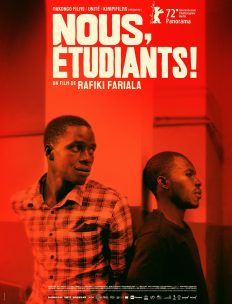 Nestor, Aaron, Benjamin and Rafiki are economics undergraduates at the University of Bangui. Navigating between the overcrowded classrooms, the petty trades that allow students to survive, bribery lurking everywhere, Rafiki shows us what students lives are like in the Central African Republic, a shattered society where the youth keeps dreaming of a brighter future for their country.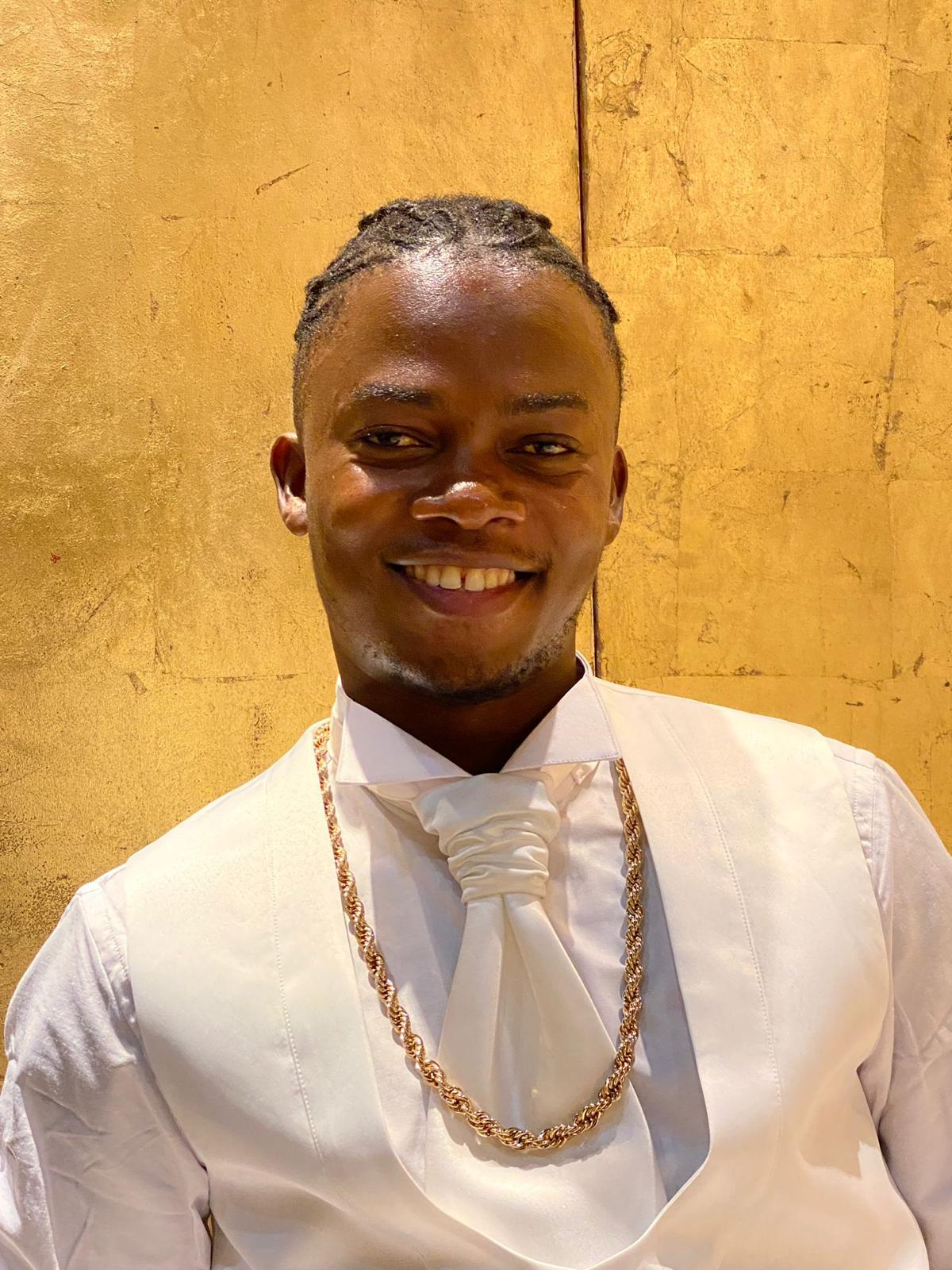 Born on november 17, 1997 in Uvira, Kivu (DRC), of Congolese parents, Fariala Alolea Albert (aka Rafiki Fariala) arrived early in the Central African Republic, where his parents took refuge because of the war. Eventually, he falls in love with the music of Makoma, a religious group. Entirely self-taught, he starts composing music. In 2013, under the pseudonym RAFIKI - RH20, he records his first piece Why war? which becomes a hit. From then on, he composes many other songs and becomes one of the promising figures of Bangui's musical scene. In 2017, he is selected among 150 candidates to take part in the documentary workshop organised in Bangui by Ateliers Varan. At the end of the workshop, he directs his first film, Mbi na Mo (You and Me). The film is selected at the Lausanne, Montréal, St Denis and Lille festivals, and at the Biarritz FIPADOC.