Em 2022, a Mostra traz nove convidades internacionais, entre cineastas, pesquisadores e curadores. Além das realizadoras Ema Edosio, Aïssa Maïga, Maimouna Jallow, Jenna Bass e Babalwa Baartman, o documentarista camaronês Jean-Marie Teno, um dos nomes mais importantes da história dos cinemas da África, estará presente para apresentar seu longa "Afrique, je te plumerai", que em 2022 completa 30 anos. Teno também fará parte de uma conferência sobre a trajetória do documentário nos cinemas africanos na Cinusp, ao lado dos professores e pesquisadores Alexie Tcheuyap (Camarões) e Sada Niang (Senegal).
Born in Senegal, Aïssa Maïga arrived in France at the age of 4. She began her film career as an actress and now has more than thirty films to her credit. Through the diversity of her roles, Aïssa Maïga intends to cultivate a versatility of acting and artistic collaborations: she has notably played for Michael Haneke, Cédric Klapisch, Philippe Lioret, Michel Gondry and Mahamat Saleh Haroun. In 2007, the drama "Bamako" by Abderrahmane Sissako, in which she played the main role, earned her a nomination in the category of best female hope at the 32nd Cesar ceremony. She has always fought for racial equality, women's rights and is involved in humanitarian causes. She thus initiated the writing of the collective essay "Black is not my profession" (Editions du Seuil, 2018), with fifteen black or mixed-race actresses to denounce the too limited range of roles offered to them. In 2021, she directed for Canal+, with Nolita TV and Zadig Productions, the documentary "Regard noir", adapted from "Black is not my job". The same year, she released the documentary "Above Water", her first feature film.
The artist comes to Brazil with the support of the French Embassy in Brazil.

Jean-Marie Téno, Africa's preeminent documentary filmmaker, has been producing and directing films on the colonial and post-colonial history of Africa for over twenty years. Films by Jean-Marie have been honored at festivals worldwide. He has been a guest of the Flaherty Seminar, an artist in residence and has lectured at many universities. Jean-Marie was born in 1954 in Bandjoun, Cameroon. He studied audiovisual communication at the University of Valenciennes and worked as a film critic for Bwana Magazine and as editor-in-chief at France 3. In 1983, he directed his first short documentary Schubbah. In 1992, he made his documentary Africa, I Will Pluck You Clean on the effects of colonialism and neocolonialism in Cameroon. In 1996, he made Clando, which won the Audience Award at the 6th African Film Festival in Milan, Italy. Jean-Marie Teno is also a producer of his own films with Les Films du Raphia. From 2007 - 2008, he was a Visiting Artist at Copeland Fellow at Amherst College, and in 2009 - 2010 he was visiting Professor at Hampshire College, Massachusetts. He lives between France, Cameroon and the United States. Afrique, je te plumerai sobre os efeitos do colonialismo e neocolonialismo em Camarões. Em 1996, fez Clando, que ganhou o Prêmio do Público no 6º Festival de Cinema Africano em Milão, Itália. Jean-Marie Teno também é produtor de seus próprios filmes com Les Films du Raphia. De 2007 a 2008, foi Artista Visitante no Copeland Fellow no Amherst College, e em 2009 – 2010 foi Professor Visitante no Hampshire College, Massachusetts. Ele vive entre a França, Camarões e os Estados Unidos.
The artist comes to Brazil with the support of the French Embassy in Brazil.

Ema Edosio is a Nigerian artist and film director. His comedy feature, Kasala!, toured the world at film festivals. Ema started her career as a self-taught, accompanying filmmakers from the Nollywood film industry in Nigeria. She holds degrees in cinematography and directing from the New York Film Academy and the Motion Pictures Institute of Michigan, in the United States. His second feature, Otiti, premiered in Brazil at the African Film Festival.
The artist comes to Brazil with the support of the Goethe-Institut São Paulo.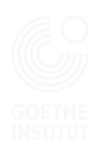 Jenna Cato Bass is a South African writer, filmmaker and former magician. Her award-winning films include the short, THE TUNNEL (2010), and the collaboratively-created features LOVE THE ONE YOU LOVE (2014) and HIGH FANTASY (2017), which have screened around the world, including at the Sundance, Berlinale and Toronto Film Festivals. Together with Wanuri Kahiu, Jenna co-wrote the coming-of-age romance, RAFIKI, which premiered in Cannes Un Certain Regard in 2018. Her third feature as director and writer, FLATLAND, was the opening film of the 2019 Berlinale Panorama. In 2019, Jenna directed the short film SIZOHLALA which was Executive Produced by acclaimed filmmaker Jia Zhangke. Her fourth feature film, horror-satire, MLUNGU WAM, co-written with Babalwa Baartman, will premiere in 2021. Jenna also teaches Directing and Screenwriting at the Cape Peninsula University of Technology and is a founding member of the Free Film School collective.
The artist comes to Brazil with the support of Cartografia Filmes. Babalwa Baartman is a South African filmmaker who uses storytelling as a tool for activism and healing for her community. In 2015 , Babalwa registered her production company, Sanusi through which she has co-written a short film "Sizohlala", a story that highlights the Occupation Movements in South Africa and recently co-produced and co-wrote a feature "Mlungu Wam" (TIFF 2021 Platform Competition), a Psychological Horror, which addresses the issue of inequality in South Africa through the story and experience of a domestic worker and her daughter. She is the founder of the Sanusi Skills Advancement Program, a 2D Animation Program geared towards giving graduates the needed experience and mentorship to assist in their job market readiness.
The artist comes to Brazil with the support of Cartografia Filmes. Maïmouna Jallow is a multidisciplinary artist, working as a storyteller, editor, playwright and film director. In 2021 she released her debut film, Tales of the Accidental City, an experimental feature film in which all the action takes place on Zoom. She is also the co-founder and director of the Positively African organization and artistic director of the East African Soul Train. Before that, Ella Maïmouna worked as a producer for the BBC and in communication for Doctors Without Borders. She has an MA in African Literature from SOAS, University of London.
The artist comes to Brazil with the support of Cartografia Filmes. Alexie Tcheuyap, professor de francês cuja experiência se concentra na literatura africana, cinema e estudos de mídia. Ele obteve um doutorado em literatura francesa pela Queen's, somando-se a um doutorado e mestrado no mesmo campo da Universidade de Yaoundé, em Camarões. Ele lecionou na Universidade de Calgary antes de ingressar no departamento francês da Universidade de Toronto em 2006 e é membro sênior dos Institutos Europeus de Estudos Avançados. Especialista em literatura africana, cinema e estudos de mídia, Tcheuyap conta com Ariane Astrid Atodji, Florence Ayisi, Jean-Pierre Bekolo, Assia Djebar, Amina Abdoulaye Mamani, Jean-Marie Teno e Mansour Sora Wade entre seus cineastas africanos favoritos. Ele escreveu vários livros, incluindo De l'écrit à l'écran, Postnationalist African Cinemas, Autoritarisme, presse et violence au Cameroun e Avoir peur. Insecurité et roman en Afrique francophone.
Sada Niang is Professor of French and Francophone Studies at the University of Victoria, Canada. He holds a Ph.D from York University (Downsview, Ontario). His recent work focuses on postcolonial cinema, the cinema of Francophone Sub-Saharan Africa, Maghreb (Morocco, Algeria and Tunisia) and Francophone women's films. Originally a scholar of African literature, Niang has turned his attention in the last fifteen years to African cinema. Niang's recent work has focused specifically on African documentary cinema, and he is currently co-editing what will be the first scholarly volume on the subject. Niang cites Osvalde Lewat, Sokhna Amar, and Jean-Marie Teno as some of the many noteworthy African documentary filmmakers he studies.
Dr. Ben Akoh is the founder and president of the African Movie Festival in Manitoba (AM-FM), a festival dedicated to African cinema and cross-cultural cohabitation in Canada. The festival screens films from all over Africa and from African directors in the Diaspora. Dr. Akoh was awarded an interdisciplinary doctoral degree in the intersection of culture, technology and education from the University of Manitoba. His research work on identifying the determinants of learning with technology in an Indigenous context in Northern Manitoba has led to various published articles and conference presentations internationally and in Canada. Dr. Akoh has developed and implemented many programs with the United Nations and the World Bank in culture, telecommunications, internet technologies and education to empower the marginalized especially women and children in Africa and in remote Canadian indigenous communities.
Diretora-presidente da Spcine – empresa de cinema e audiovisual da prefeitura de São Paulo -, ela também é advogada, ativista do movimento negro, presidenta e uma das fundadoras da Associação de Profissionais do Audiovisual Negro. Além de roteirista, é diretora, produtora e fundadora da Odun Filmes. Sua obra "O Dia de Jerusa" (2014) foi exibido no Short Film Corner do Festival de Cannes. O curta foi transformado no longa "Um Dia com Jerusa" e com ele Viviane se tornou a segunda mulher negra a dirigir um longa de ficção no Brasil – a primeira foi Adélia Sampaio. É formada em Cinema pela Escola de Cinema e Instituto Stanislavisky e em Direito pela Universidade Paulista, onde se especializou em Direito Público, com foco em Direito Autoral e Cultural. Também é mestre em Políticas de Comunicação e Cultura pela Universidade de Brasília (UnB).
Ceci Alves é uma cineasta negra, que imprime em seu trabalho uma narratividade musical, lidando com questões de militância e protagonismo dos excluídos de uma forma afetiva e política. Tem larga experiência na área de Comunicação, com ênfase em Jornalismo e Cinema, e é reconhecida documentarista e curta-metragista, com premiações no Brasil e exterior. Mestra em Artes Cênicas pela Universidade Federal da Bahia, é roteirista e montadora formada pela Escuela Internacional de Cine y TV de San Antonio de los Baños, La Habana, Cuba. Ceci também tem Master 2 em Direção pela École Supérieure d'Audio-Visuel, unidade da Université de Toulouse, Le Mirail, França. É professora de Jornalismo, Cinema e Política Cultural, além de ser curadora e júri de diversos festivais e mostras nacionais e internacionais. Já teve projetos chancelados pela CHAMADA PÚBLICA PRODAV 04/2014, da Ancine; além de ter desenvolvido as séries dentro do Núcleo de Criação USINA DO DRAMA, atividade de extensão da Universidade Federal da Bahia; para o Laboratório de Narrativas Negras e Indígenas para Audiovisual 2020, organizado pela Flup – Festa Literária das Periferias, em parceria com a Rede Globo. Foi fundadora do Núcleo de Audiovisual do Jornal Correio/site Correio24Horas, em Salvador/BA – no qual ganhou o prêmio Tim Lopes em 2015, pela série de reportagens intitulada Tempo Perdido. Foi ainda Coordenadora da Central de Jornalismo do Instituto de Radiodifusão Educativa da Bahia – IRDEB.
Possui graduação em Letras Vernáculas, Especialização em Metodologia do Ensino de História e Cultura Afro-Brasileiras e Docência do Ensino Superior (2010). É Mestre em Literatura e Cultura pela UFBA (2013) e Doutora em Comunicação, Cultura e Artes pelo Centro de Investigação em Artes e Comunicação da Universidade do Algarve, em Portugal (2018). Coeditou o e-book Cinemas Africanos Contemporâneos – abordagens críticas (Sesc São Paulo) com Ana Camila Esteves em 2020. Atualmente, é investigadora colaboradora do Centro de Investigação em Artes e Comunicação (CIAC/Ualg- Portugal) e pesquisadora do Laboratório de Análise Fílmica, da Universidade Federal da Bahia (Facom/Ufba).
Morgana Gama é doutora pelo Programa de Pós-Graduação em Comunicação e Cultura Contemporâneas (Póscom/UFBA) com estágio doutoral na Universidade da Beira Interior/Portugal. Realizou mestrado no Programa Multidisciplinar de Pós-Graduação em Cultura e Sociedade (IHAC/UFBA, 2014) e graduação nos cursos de Comunicação Social/Relações Públicas (Universidade do Estado da Bahia, 2008) e Produção Cultural (Facom/UFBA, 2009). É membro do grupo de pesquisa Laboratório de Análise Fílmica (LAF/UFBA), atuando como colaboradora do projeto de extensão com foco em documentário, Cineclube Nanook, e pesquisadora da relação entre narrativas cinematográficas e cultura oral em cinemas de África e suas diásporas.
Crítica de cinema e educadora. Realiza pesquisa em cinema e educação e é fundadora do Cineclube Academia das Musas, dedicado a pesquisar e difundir a cinematografia de diretoras mulheres. É editora do Zinematógrafo, fanzine impresso de crítica de cinema, e colaboradora do site Cine Festivais. Já publicou em revistas nacionais como Filme e Cultura, Teorema e Revista Cinética, e internacionais, como Cámbrica, do Equador, e Filmmagie e Fantômas, da Bélgica. É membro da Associação Brasileira de Críticos de Cinema/ABRACCINE.